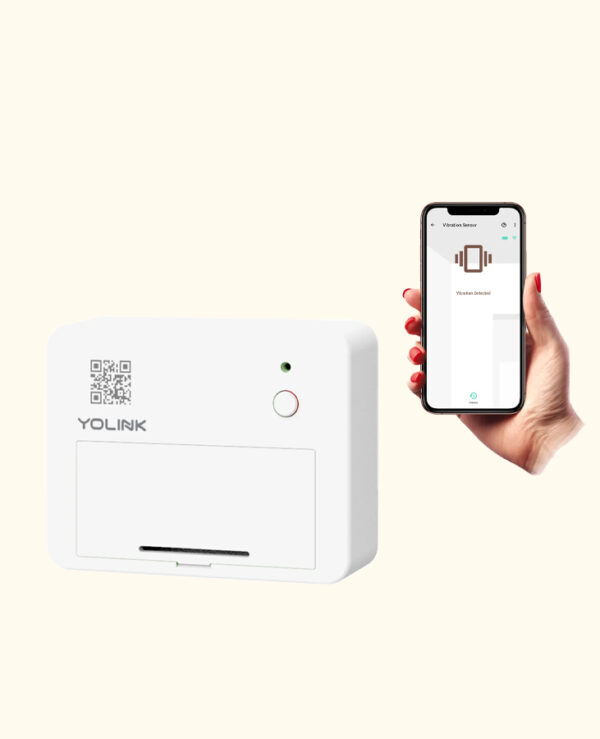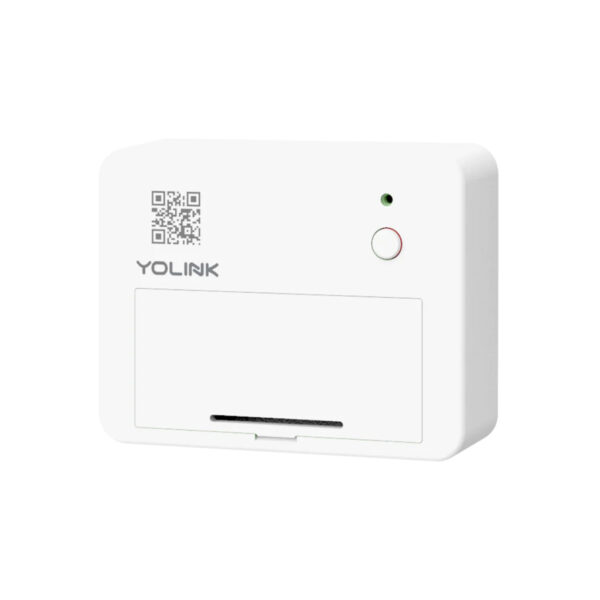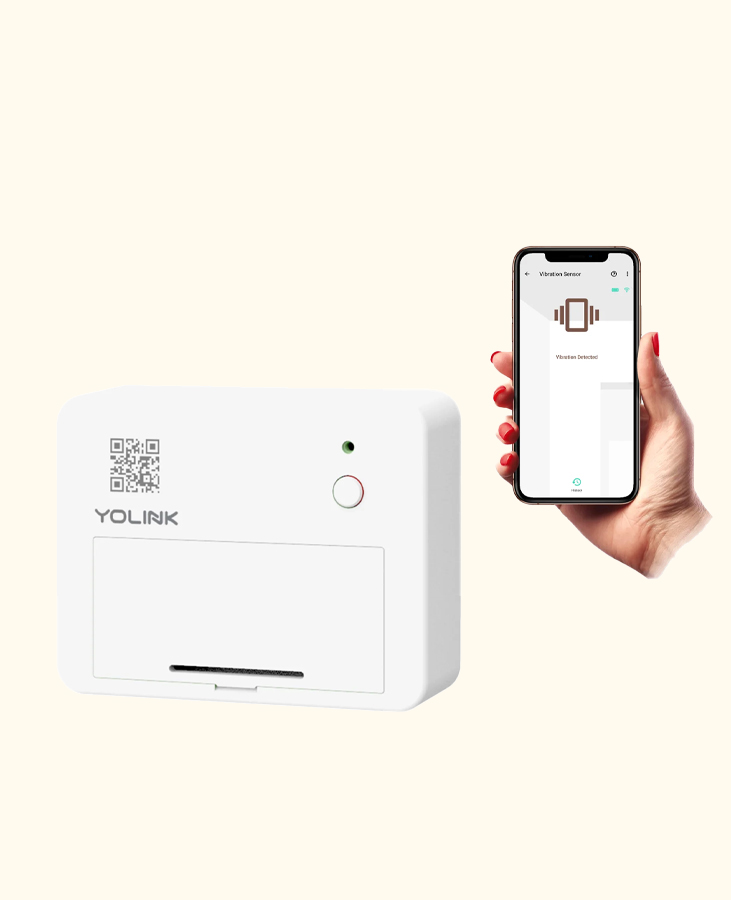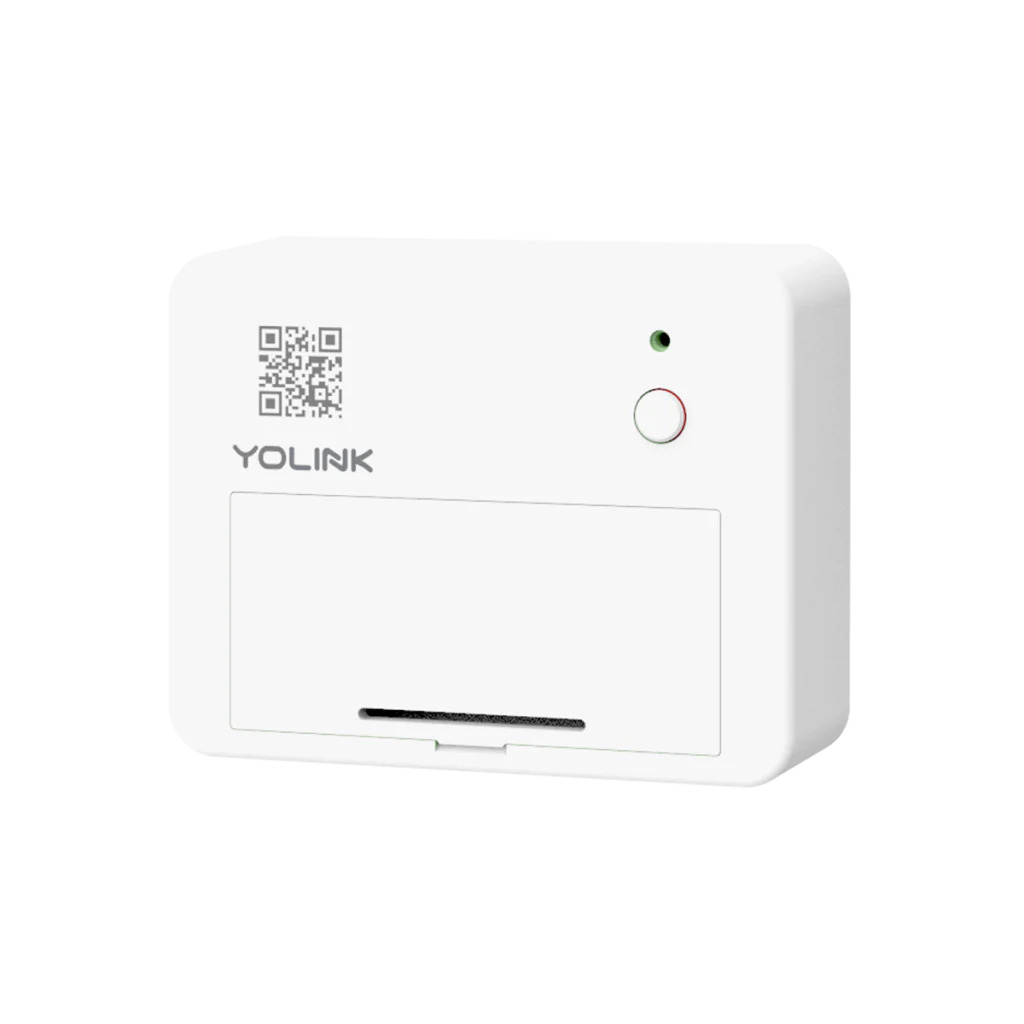 SMART VIBRATION SENSOR
The YoLink Vibration Sensor is a general purpose vibration sensor that can be applied to physical security and non-security applications, including as a shock sensor, glass break sensor, tamper alarm, safe/cabinet security sensor, laundry machine sensor, generator sensor, sump pump sensor, etc.
Description
COMPATIBLE WITH
FEATURES / BENEFITS
APPLICATIONS
TECHNICAL SPECS
REQUIREMENTS
VIDEOS
Reviews (0)
Description
PROTECT windows and doors, firearms, medicine cabinets, jewelry boxes, important documents, simply by placing this compact sensor on or inside the protected object. Or, affix the sensor to glass or to a lid or door using the included 3M mounting tape. Installs in moments!
MONITOR! Many non-security applications including monitoring pet doors, porch delivery boxes, liquor cabinets, entertainment center doors, and any other portable object that you don't want to walk off! View status and history from anywhere at any time using the convenient YoLink APP.
START SMART! Avoid one more needless app on your phone when you choose YoLink over standalone "smart" devices. The growing family of YoLink products includes security, environment, power & lighting, smart locks, thermostats, sprinkler controllers and more!
KEEP IT SIMPLE! (OR MAKE IT SOPHISTICATED) YoLink products are designed to be easy to install or set-up, and easy and convenient to use, for the technophile or technophobe alike! Be up and running in minutes sticking with default settings, or automate and innovate.
 INDUSTRIAL STRENGTH! YoLink is the only smart home manufacturer to utilize LoRa-based technology: previously reserved for industrial, commercial and municipal applications, now your smart home wireless coverage is complete and long-range, capable of up to a QUARTER MILE RANGE, open air, and penetrating masonry and even metal! Forget about WiFi woes and worries!
COMPATIBLE WITH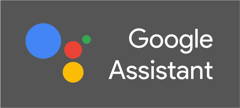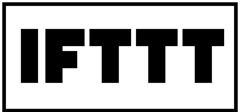 FEATURES / BENEFITS
General purpose vibration/shock detector. Multi-purpose device can be used for many different applications
YoLink Control D2D allows for the Vibration Sensor to directly control other YoLink devices, without an internet connection
YoLink's industry-leading long range communication and low-power operation
APPLICATIONS
Shock sensor (detects impacts, jarring motion or movement to an object)
Glass break sensor
Generator-running sensor
Sump Pump running sensor
Vehicle tampering theft sensor (anti-catalytic theft sensor)
Laundry machine sensor
TECHNICAL SPECS
Semtech® LoRa® RF Module YL09 microcontroller with 32-Bit RISC processor
Color: White
Dimensions [L x W x D]: 2.56 x 1.97 x 0.69 inches (65.02 x 50.04 x 17.53 mm)
Multi-color status LED
Set button
Power: 2 AAA batteries (3V DC)
Environmental:
Operating Temperature Range: -4°F – 122°F (-20°C – 50°C)
Operating Humidity Range: 10 – 90% non-condensing
Intended for indoor use only
REQUIREMENTS
YoLink Hub or SpeakerHub
Tools Required: None
Installation Difficulty Level: Very Easy